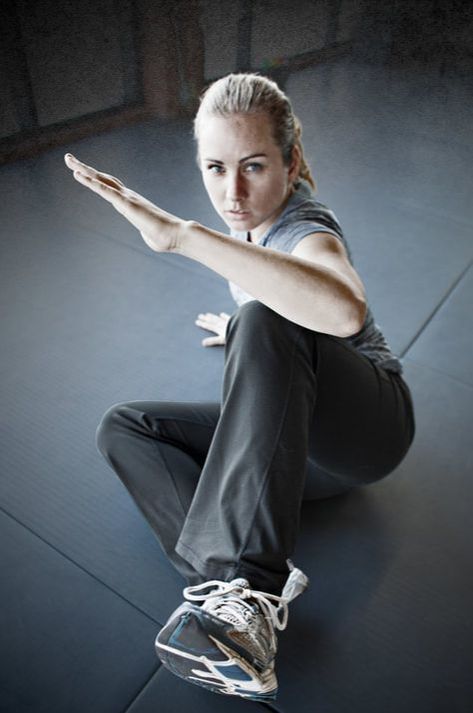 Looking for a new way to get in shape?
Feel like it is time for you to learn how to realistically defend yourself?
Developed by the Israeli Defense Forces, Krav Maga deploys intuitive moves and ordinary inertia to disarm, restrain and dominate one's opponents. In fact, Krav Maga moves are so instinctive that they can be mastered by people of all ages, sizes, and any gender.
​OUR UNIQUE PROGRAM IS PACKED WITH
:
Simple & Realistic Self-Defense

Confidence Building Training Drills

Fat-Melting Workouts

Total Body-Mind Fitness
---
​
GET YOUR BODY INTO BATTLE-READY SHAPE WITH
KRAV MAGA SELF DEFENSE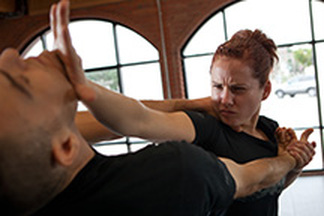 LEARN HOW TO...
Throw Punches, Elbows, Knees & Kicks
Disable An Attacker Quickly and Swiftly
Defend Against Multiple Attackers
Defend Against Gun, Stick, and Knife Attacks
Free yourself from Chokes, Holds and Bear hugs
All while whipping your body into AMAZING shape!


---
Krav Maga is known for its focus on real-world situations and extremely efficient and brutal counter-attacks. This system promotes finishing a dangerous situation as quickly as possible. Attacks are aimed at the vulnerable parts of the body. Students learn to defend against all varieties of attacks and are taught to counter in the quickest and most efficient way.
​
Tested on the battlefield and in the streets, Krav Maga's approach to self-defense will make you safer and more secure. Krav Maga at Team Feidt will give you the confidence to take care of yourself and your family.
At IMPACT Martial Arts and Fitness-Team Feidt we have two ways for you to learn Krav Maga.
First, Krav Maga is taught in our core Martial Arts classes during our self-defense section. Most students find this as a great balance for their overall training. The second is our Krav Maga classes. We have five Krav Maga specific classes available every week. In these 45 minute classes you will learn the most up to date Krav Maga techniques taught and overseen by a Krav Maga Alliance Certified Instructor.
You choose the level of Krav Maga you want to learn.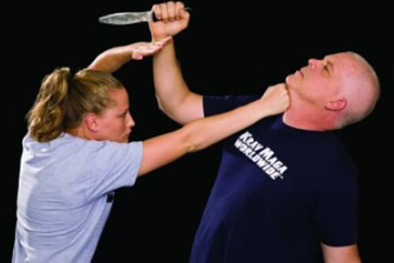 Krav Maga has given me the ability to not only defend myself, but to help detect and stop potential threats quickly and efficiently. Sensei Baker has been very helpful in his training and I highly recommend his Krav Maga class to anyone seeking a self-defense program.

A. Carlson


---
Meet our Krav Maga Instructors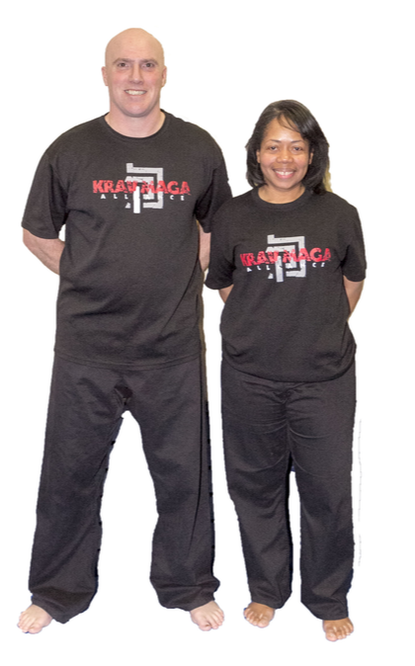 Mr. Michael Koch is a 4th Degree Black Belt and started his training in 1992.
Mr. Koch is one of our Krav Maga Instructor, a Krav Maga Alliance Black Belt and is a certified Level 2 Instructor with Krav Maga Alliance.
Mr. Koch is the first and ONLY Krav Maga Alliance Black Belt in upstate New York. He is also a Blue belt in Brazilian Jiu-Jitsu and has recently completed 2 Muay Thai fights, both over the age of 50!


Mrs. Victoria Baratta is a 4th Degree Black Belt and started her training in 2005.
I worked 28 years as a Syracuse Police Officer, working Patrol was my longest and favorite assignment, however, I was honored to work Investigations Division as well as Community Relations. I served 17 years in the military as an NCO (Army and Army Reserves) and recently decided to return to the Air National Guard to finish my last 3 years in order to retire with 20 years. I developed my love of instructing while I was a police officer where I was able to teach police officers, adult civilians as well as children from all walks of life. Becoming an instructor at the dojo was a continuation of my passion for teaching, helping others and keeping people safe.
---